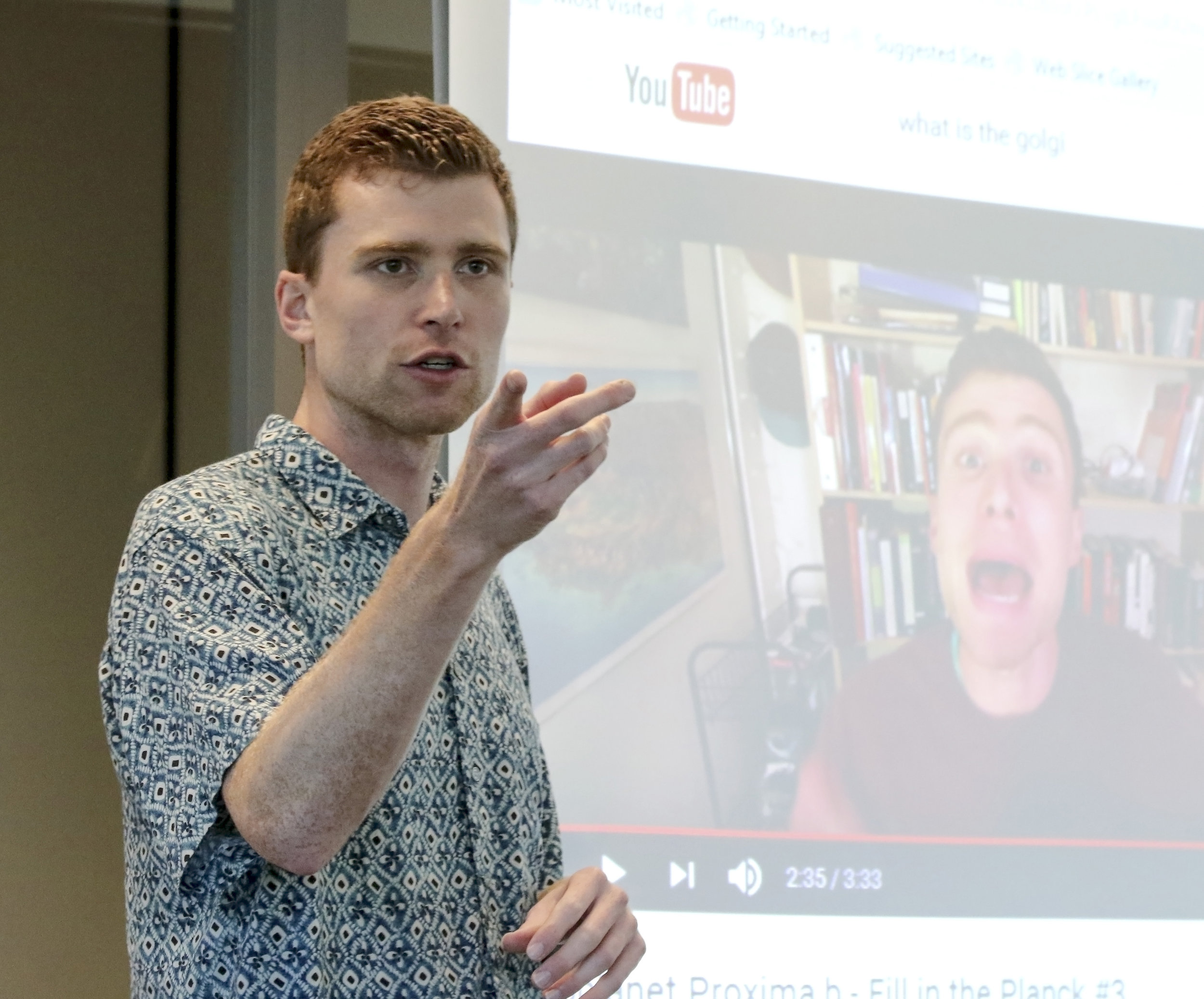 Active and entertaining workshops, tailored to your school or district's needs.
WORKSHOP TITLES:
Creativity & Collaboration in the Science Classroom
Hip Hop & STEAM: Culturally Relevant Pedagogy
Interdisciplinary adventures: Thematic integration across science, humanities, and beyond
Start your own "Science Rap Academy"
Contact Tom to discuss pricing and customization
Whether science festivals or school assemblies, Tom's live shows provide an adrenaline boost to your STEAM curriculum.
LIVE SHOW DETAILS
Shows can range from 15-45 minutes
They can be for any number of students, from a single classroom to multiple schools in an auditorium
Shows can be tailored to any grade level, and work well at science festivals, clubs, school assemblies, or a district training.
Schools can add-on a "Verse Two" or Karaoke workshop before the show so that students can perform live alongside Tom
Cost depends the variables above. Contact Tom to get a quote.